USING THE GUI
The Graphical UI can be used to launch a command quickly without typing anything inside the console prompt.
---
1. Expand the command that you want to run.

---
2. Set the parameter values inside the input fields.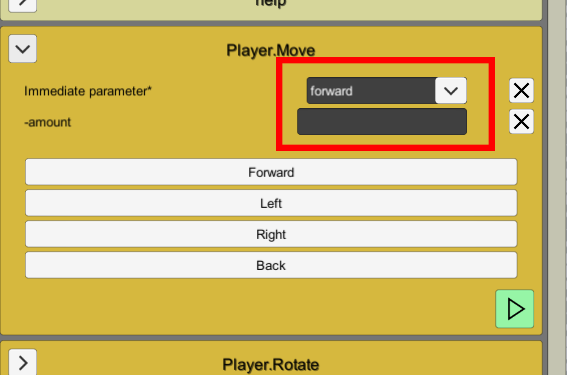 ---
3. Click the Execute Button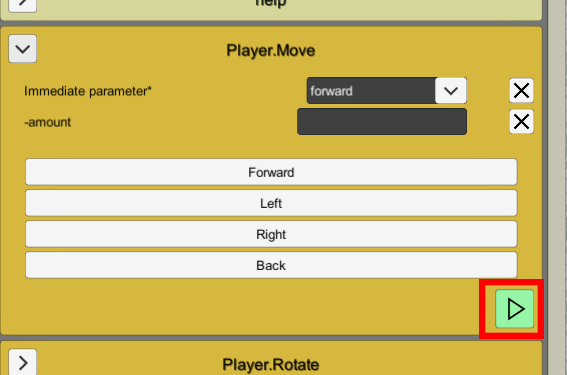 ---
That's it, this is all you need to run a command with the Command Console GUI.
The GUI also adds two powerful features to the standard text based console: the Action Buttons and the Parameter Pickers, see the next chapter for more details.