CUSTOMIZATION
You can use Customization Skins to change the appearance of the GUI windows. Both the Text UI and the GUI interfaces can be customized.
---
1. Right click in any folder of you project and select Command Console -> Customization Skin.
---
2. In the inspector edit the skin you've just created with the values and colors that best fit your game.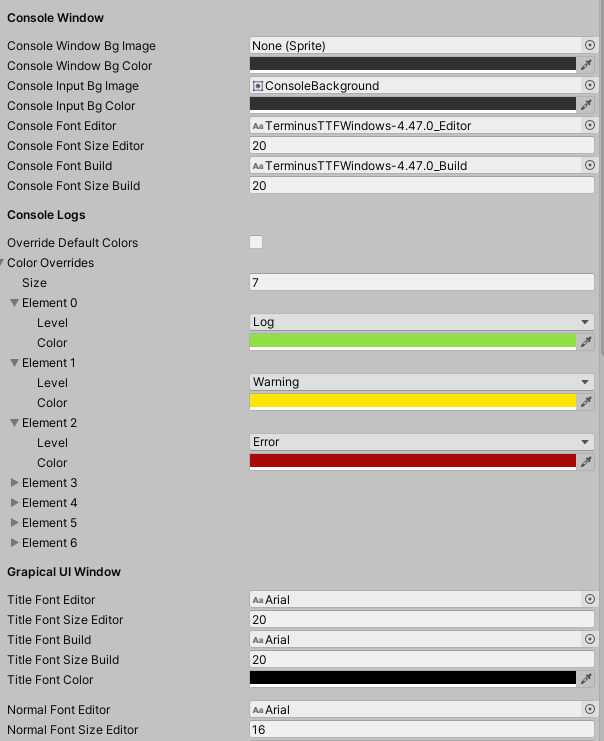 ---
3. Drag your customization skin in the corresponding field in the CommandConsoleUI and CommandConsoleGUI prefabs inspector.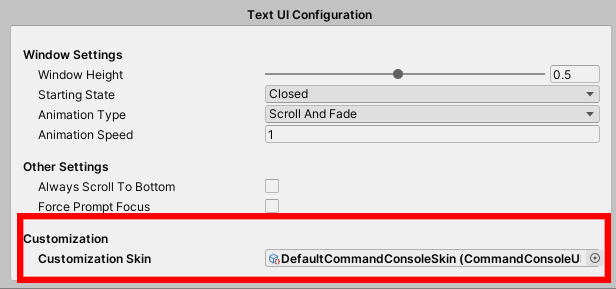 ---