EDITOR SETTINGS
You can access the Editor Settings dialog from: GameObject->2D Object->Cable Renderer->Settings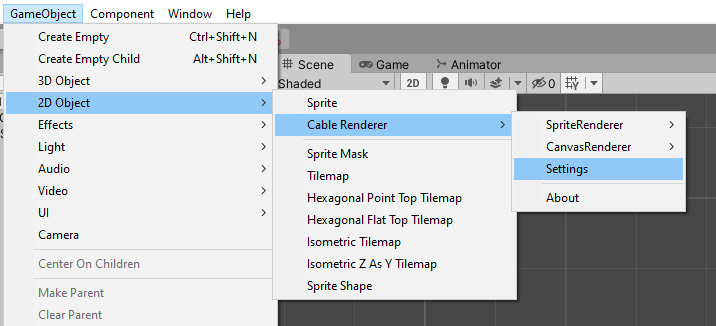 In this dialog you can customize the aspect and the behaviour of the cable editing tools, such as handles size and grid snapping.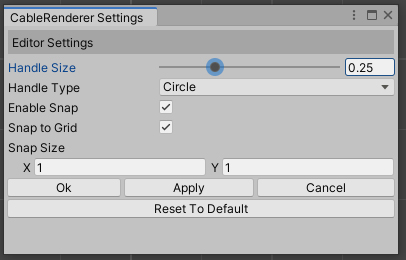 HANDLES SETTINGS
Use this settings to modify the size and the shape of the gizmos handles that you can use to move and resize the cables inside the Unity Editor.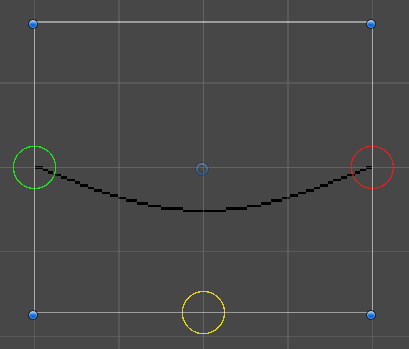 SNAP SETTINGS
Use this settings to change the snapping behaviour of the handles on the scene view grid.
NOTE: to enable snapping hold down Ctrl while dragging the handles.
---